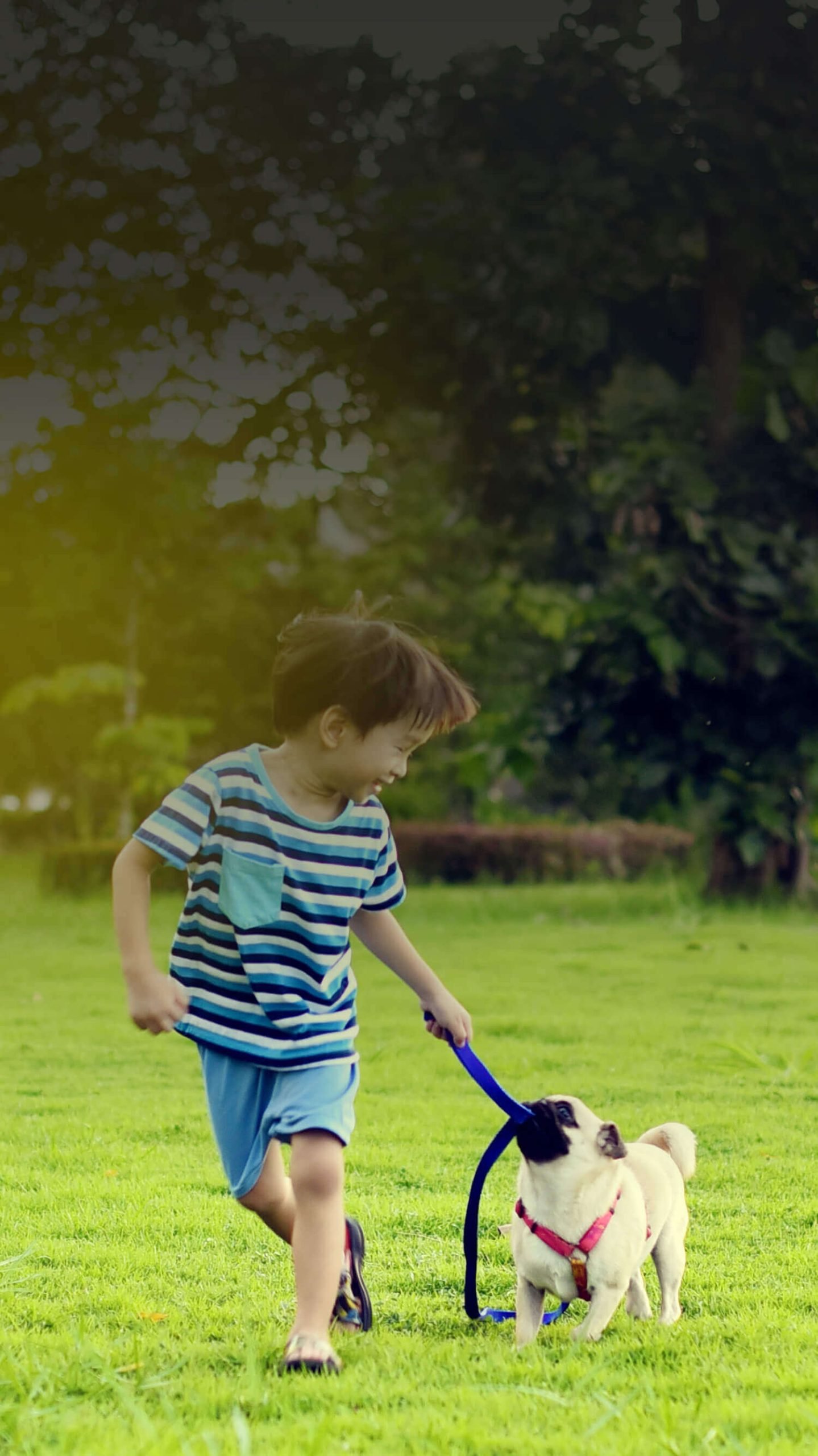 Wet Pet Food
We create pet's menu
using quality raw materials and international standard.
Wet Pet Food
We are wet pet food manufacturer who able to create wet pet food products in various packaging (products in cans, pouches, or plastic cups) to serve our customers desire and to distribute domestically and internationally.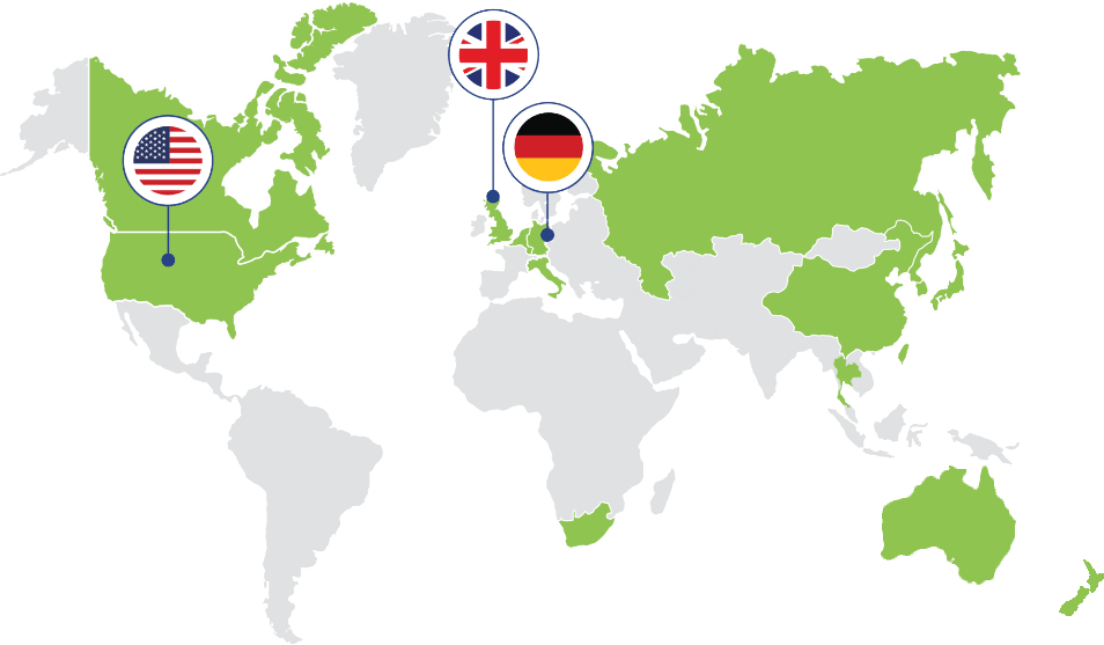 Business Goals
To be Co-Developer and manufacturer of wet pet food who grow sustainably and to increase competitiveness with new innovations, including own brands development to sell and distribute both domestically and internationally.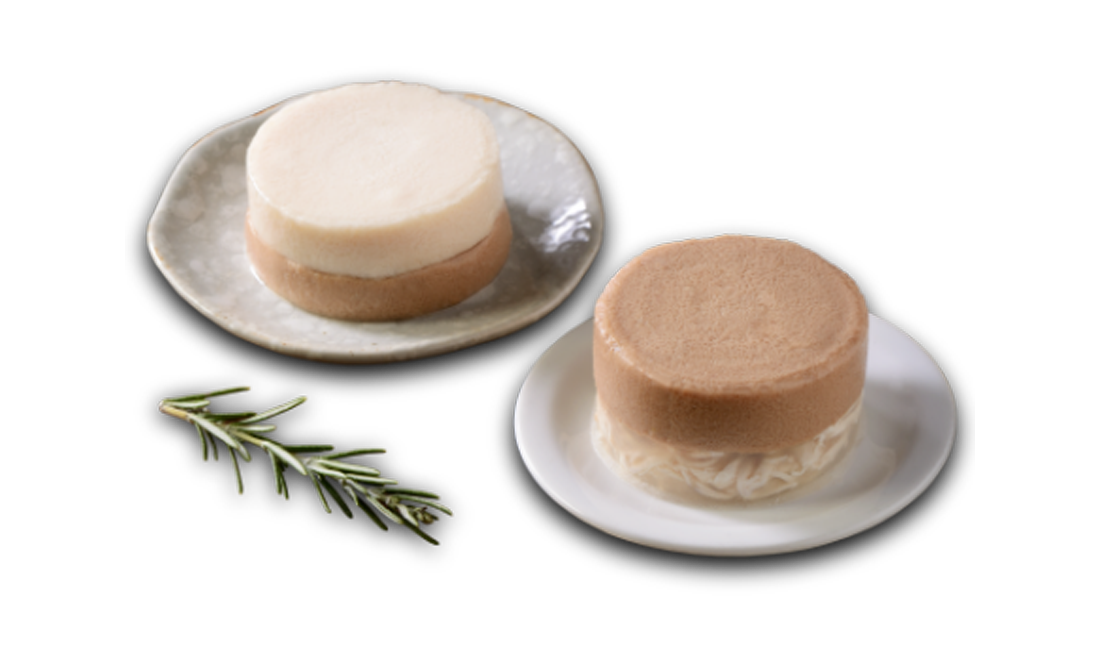 WET PET FOOD
SOUPS
Pumpkin cream soup Fish cream soup/ bisque
Clam cream soup with tuna, octopus and seaweed
Sushi soup
Japanese soup with raw tuna, lmitation crab meat
and seaweed
Tuna Soup
Tomato soup with tuna
Chicken comsumé
Chicken stock with an extensive flavor of chicken
Milk soup
Cream soup with chicken, dried tuna and milk flavour
Minced meat soup
Italian tomato soup with minced meat and vegetables
Italian soup
Italian tomato soup with chicken and cheese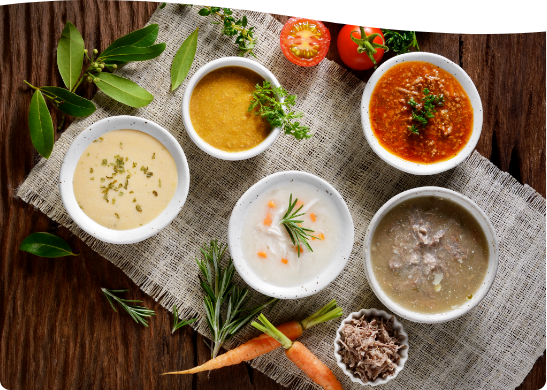 SALADS
Tuna salad with Surimi
White tuna meat with surimi, carrots, seaweed and rice, served in clear sauce
Chicken with beef liver salad
Chicken and beef liver with carrots, pumpkin, peas and rice
Tuna salad
White tuna meat with carrots, seaweed and rice, served in clear sauce
Tuna chicken salad
Tuna and chicken with carrots, pumpkin, peas and rice
Chicken salad with salmon
Chicken and salmon with carrots, pumpkin, peas and rice
Chicken ham salad
Chicken and chicken ham with carrots, pumpkin, peas and rice
Chicken salad
Chicken with carrots, pumpkin,peas and rice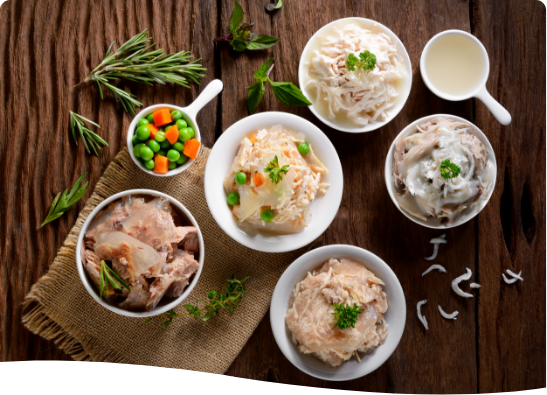 FISH DISHES
Topppings
Salmon, Grouper, Anchovies, Mussels, Octopus, Shrimp, Prawns (Krill), Crab meat, Imitation crab meat, Dried slices of tuna, Chicken, Chicken ham, Egg, Cheese, Rice,Seaweed,
Vegetables
(carrots, corncobs, pumpkin, asparagus, kale, peas, spinach, tomato, potato, etc.)
Fruits
(papaya, sweet corn, pineapple, cranberry, goji berry, etc.)
Basis
White tuna meat, Red tuna meat, Salmon, Mackerel, Sardine, Seabass
Filling medium
Water, Sauce, Stock, Jelly/ aspic
MEAT DISHES
Topppings
Chicken ham, Duck, Turkey, Lamb, Ostrich, Beef liver, Beef lung, Cheese, Chicken offal, Imitation crab meat, Dried slices of tuna, Crab meat, Salmon, Tuna roe, Egg, Rice, Seaweed,
Vegetables
(carrots, corncobs, pumpkin, asparagus, kale, peas, spinachtomato, potato, etc.)
Fruits
(papaya, sweetcorn, pineapple, cranberry, goji berry, etc.)
Basis
Chicken, Beef, Turkey, Duck, Lamb, Ostrich, Beef liver, Beef lung
Filling medium
Water, Sauce, Stock, Jelly/ aspic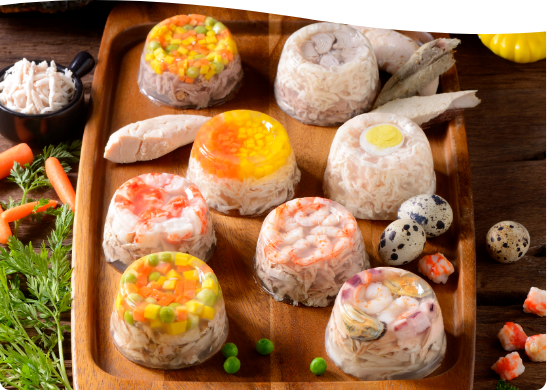 MOUSSE
Tuna mousse
Chicken mousse
Salmon mousse
Two layers mouees
PATE
Fish paté
Red tuna meat and paté of tuna liver
Tuna paté
Smoked salmon paté
Chicken paté