Responsible for efficient use of resources, efficient raw materials use, efficient production process, and efficient labor use by automation, and efficient energy consumption, including efficiency improvement continueously.
Optimize natural resources consumption
ASIAN expanded its business on the concept of efficiency used of resources, expand on to the business that link together so that it could get maximize benefit along the supply chain. Tuna by-product are main ingredient used in pet foods. Tuna scraps are converted into tuna meal, which is the second main source of protein used in aquaculture feed product next to poultry meal, to use in our feed factory. And by producing this ourselves we can guarantee the origin and the quality of our shrimp and fish feeds. Moreover, with good and long relationship of aqua-animal farmer and our feeds sales staff, who supports many shrimp in term of giving advice on feed types and regime or providing quality analysis services, we could easily buy the good quality farm shrimp for processing in our frozen factories.
Automation processes
The risk of labor shortage as well as the cost-per worker tends to increase. These decrease the competitiveness of the organization, and is critical to the sustainable growth of the organization. Asian, therefore, has set it key policy for all subsidiaries to increase production capacity by automate its production lines so that manpower could be decrease, or at least maintain.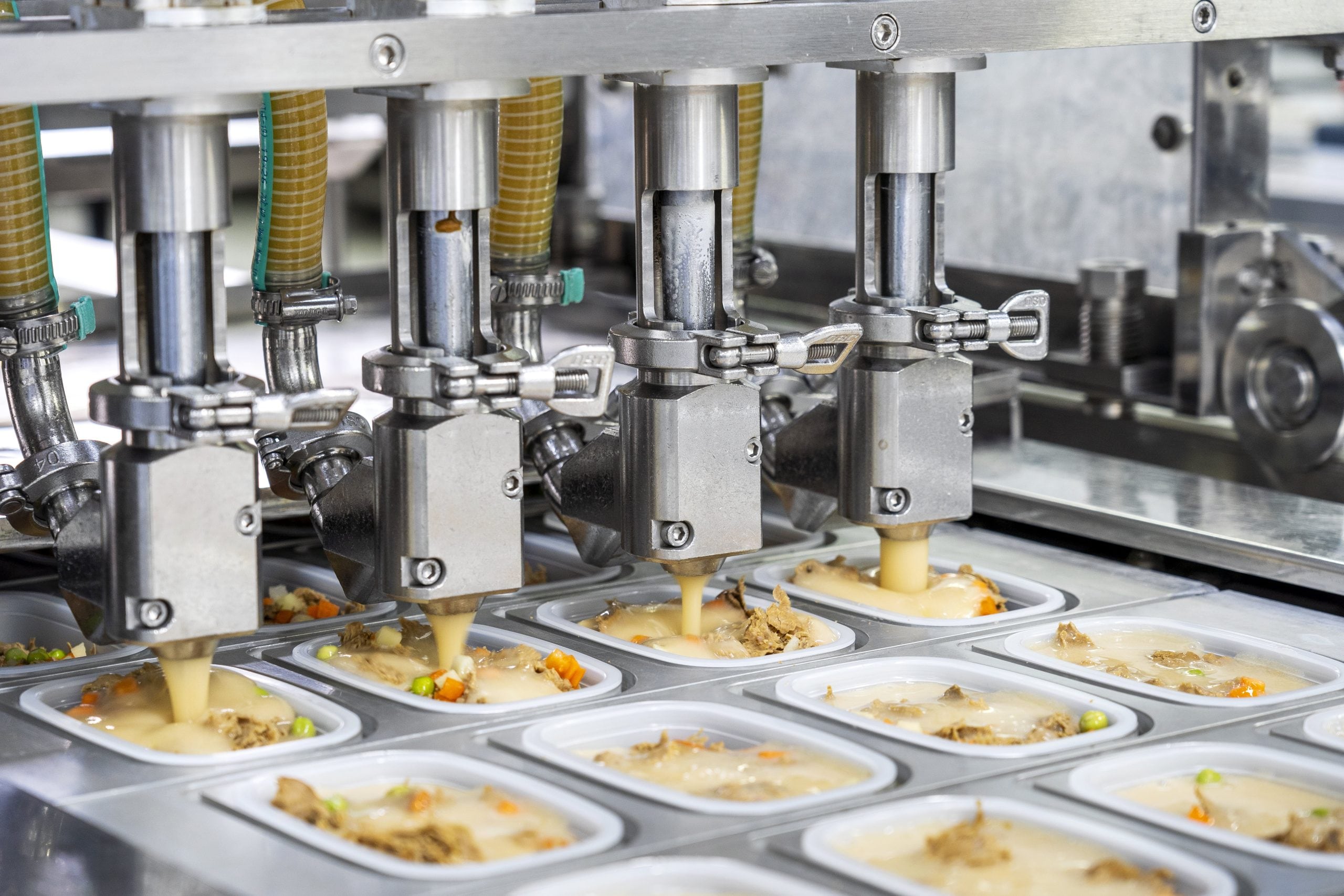 Continuously efficiency improvement
Efficiency improvement is one of the key culture in Asian as we realize that it is everybody responsibility. All business activities must be continuously improve to ensure that all limited resources used, such as raw material, labour, energy, will be optimized to serve our customers as well as to ensure that the waste will be minimized.